Snowman Clan Christmas Ornaments ~ Repurposed Keys
Posted December 17, 2015
If you've checked out my blog you'll see that I have another post featuring my cute little Snowmen Ornaments. These little guys are distant relatives of theirs that just arrived in town. They're made in the same way as the others but these little guys have embellished brass key bodies that I salvaged from a key shop in town that was going out of business. The creative possibilities with these little guys are endless!

If you're interested in purchasing one or more of my little Snowmen I'm selling them for:
$24.99 each plus shipping
You will receive one similar to the ones pictured below but uniquely made from my endless supply of repurposed keys and components.
Please email me at:
newagaindesign@att.net
if you're interested in having me create one of these little guys just for you!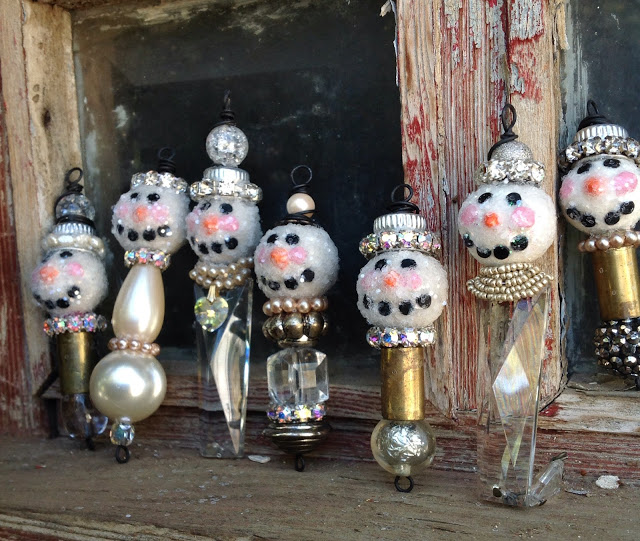 » Share: