Personalized Disk Necklace ~ Great Christmas Gift!
Posted October 31, 2016
Repurposed Scraps of Metal = Unique Piece of Personalized Jewelry

When I went to a local scrap yard sale I was lucky enough to find a whole box full of brass strips that were salvaged from a local trophy shop. They've been sitting in my garage for months and I've made a few pieces of jewelry with them but this necklace was the best! My customer wanted a stacked necklace with different colors/kinds of metal so there would be a contrast instead of the usual silver or copper which is the norm. I've used all recycled pieces for this pendant. The Silver is from an old Silver plated spoon that was worn thin and easily cut with my disk cutter while the copper is from a scrap piece from an A/C Company and the brass is originally from a Trophy Shop.

I cut each piece, stamped them with names, hand hammered a texture on each one, domed then drilled each one before tumbling them to polish the surface and add strength to the metal.

What do you think? Need one for yourself or a special Christmas present? Just send me a message and we'll talk!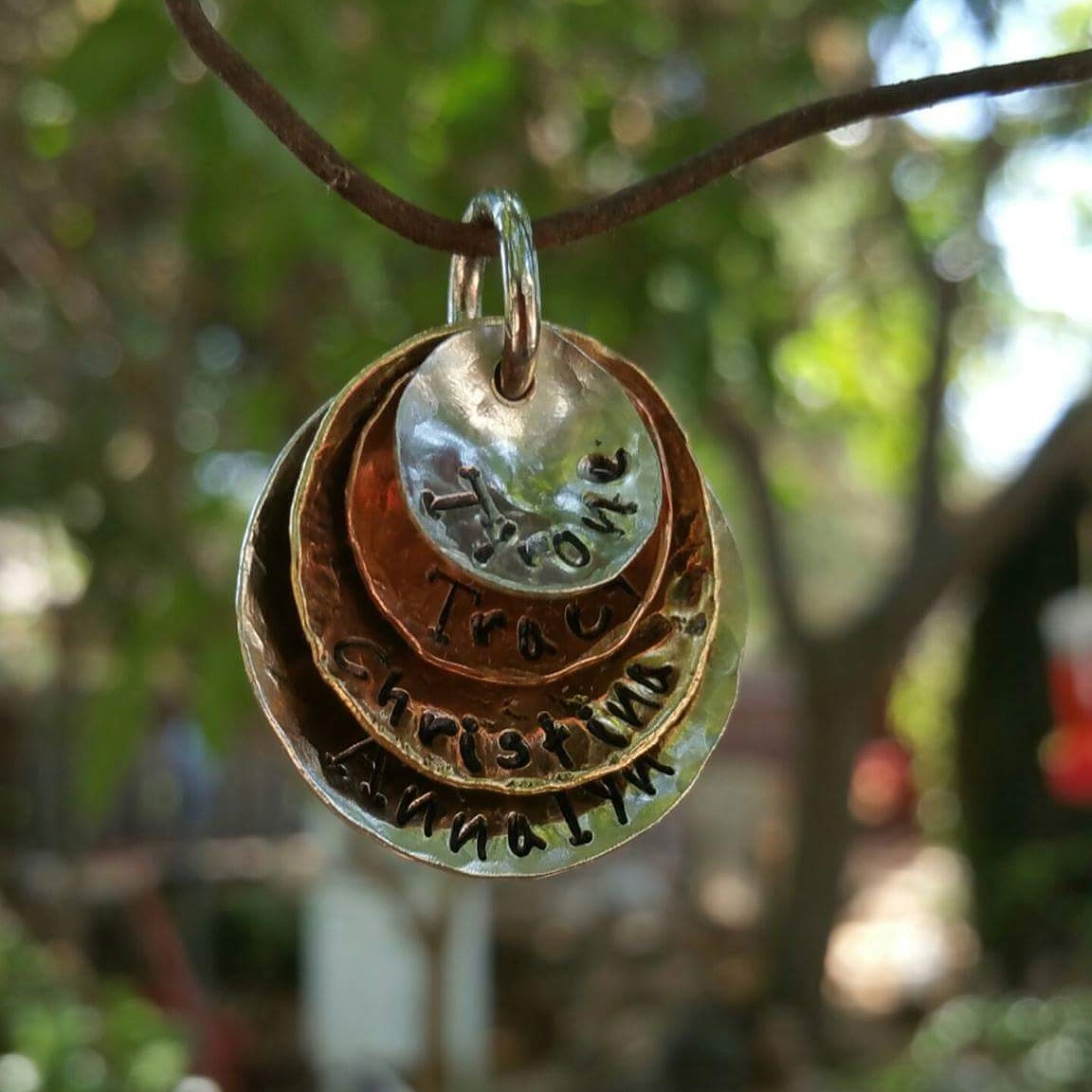 » Share: